This is to inform the philanthropists and donors in the world Zoroastrian community about the realities prevailing in India, seek continuous and supplementary support for the various ongoing welfare projects, and be able to save in unforeseen situations that arise occasionally.
Dinshaw K. Tamboli, treasure of the World Zoroastrian Association, has sent this report, to report on how the Zoroastrians of India are living. It is very difficult fort the family member who is the breadwinner, has to support four heads in the family, in these times of spiraling inflation.
Involved members of the World Association of Zoroastrians (GCZT) and regional representatives of the Global Working Group (GWG)
Dear colleagues
This note is from the India Center and has been prepared to make world leaders aware of the dire financial situation in which many of our fellow citizens in India find themselves. The downward trend in the financial status of our community members is just like our demographics, which means we are on a very slippery slope. Due to the decrease in our population, the dependency ratio in families has increased from 1:4, which means that only one person out of four family members has an income. The rest (wife, child or children, the parent or elderly parents, and, in some cases, grandparents) depend on him. It can be daunting for a family member who is the breadwinner and has to support four other people, male or female, in times of spiraling inflation.
Although Covid-19 has fortunately slowed down, it has left untold financial hardships for families, wages that fell during the pandemic years (mid-2019 to mid-2022) have not been fully restored, and businesses that closed entirely, have not recovered. Some companies have even been forced to close. Although dependency and population decline are factors beyond our control, at best, we can do our best to reduce the financial needs of Zoroastrians in India on a constant basis. WZO Trust Funds have contributed to improving and rehabilitating our community members in various areas of need in Pan India for the past three decades.
While some Trusts in India support applicants for various reasons, the extent to which they do so is not shared with the public sector, making it impossible to quantify contributions. However, WZO has always followed up with donors' support for their many welfare efforts and has always followed the policy of being transparent in its dealings and responding to the donors. We are happy to share a table with honest fellows and GCZT/GWG regional representatives. Below is the table of assistance offered to various needy people during the fiscal year from April 2021 to March 2022 and the first ten months of the current fiscal year (April) 2022 to January 2023: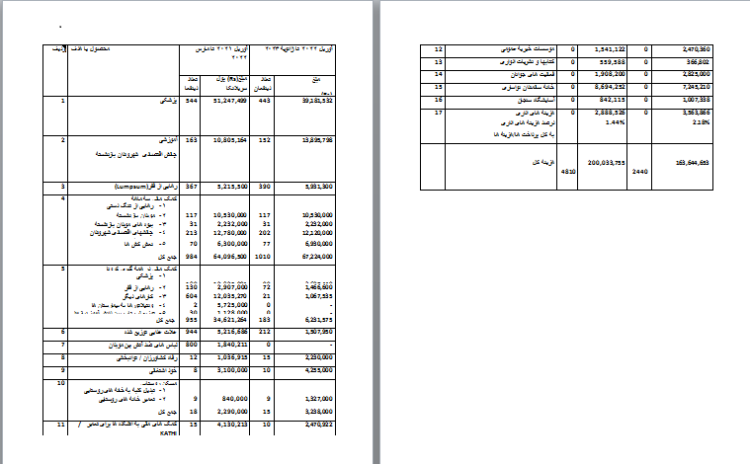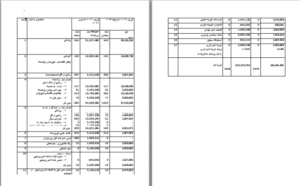 WZO Trusts follow a more multifaceted approach: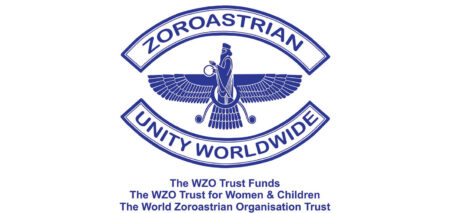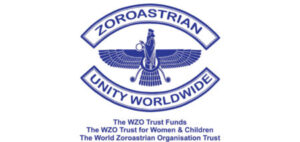 1- Give the chance for a second life: as a financial support provider for pursuing education, providing help to get rid of poverty through quarterly lump sum payments, and supporting hospital and medical needs. Due to the hospitalization of patients who need to be hospitalized and because many members of our society are not covered by medical insurance, plans have been considered so that some who cannot afford the insurance premium can pay the annual premium. At the same time, some people are in their 80s and cannot use medical facilities without insurance.
2- Rehabilitating and motivating the members of the association to become self-sufficient and stand on their own feet by providing interest-free financial support to them in their favorite fields so that they can create jobs.
It is worth mentioning that since the Self-Employment Scheme was launched in 1995, 1,214 Zoroastrians have been given interest-free financial support of up to Rs.500,000, repayable annually at Rs.40. The monthly installments are equivalent to 12,500 rupees per month. Depending on the type of career pursued, the payback period is considered two to three months. In some cases, people working in professions like driving rickshaws, taxis, etc., have paid the refund. Additional amounts and loans were provided to them so they could change their cars after years of use).
About 450 Zoroastrians living in villages in Gujarat and Maharashtra have benefited from interest-free financial support packages to pursue agriculture, fish farming, animal husbandry, and poultry. Reimbursement amount for this needy group is based on how much their income has increased compared to before, and is mainly annual. The purpose of providing interest-free financial support to groups 2 and 3 is to move them away from dependence on ghettos, to become self-sufficient, and live with dignity.
WZO undertakes to implement all projects by spending 100% of the money received as disbursements to the beneficiaries without taking any administrative costs such as staff salaries, administrative fees, and travel expenses, which is all borne by WZO.
Donations
The community has been very fortunate to have benefactors worldwide, especially from Hong Kong; according to Neville Shroff, donations from the Zoroastrian Charitable Funds of Hong Kong, Canton, and Macao make up about 55% of the donations from the WZO Coalition. FEZANA, ZTFE, AZA Sydney, and WZO extend support whenever the appeal is published. Individuals from outside and within India contribute whenever requests are made. WZO Trusts also receive funds (endowments) occasionally through executors of wills based on wills created by individuals.
As a result
While the influx of financial aid and the amount of extended support may seem significant, the needs of society continue to grow due to our ageing and declining population, and dependency ratio. The purpose of this note is to apprise the philanthropists of the international community of the realities prevailing in India and to seek continued and additional support for the various underway welfare projects and emergencies that arise from time to time.
Best wishes,
Dinshaw K Tamboli, February 23, 2023
WZO Trusts.