A structure older than the Golestan Palace is found in this world heritage site, and archeologists are investigating the time of construction and use of this structure.
ILNA reports: Ali Hojabri, an archeologist, wrote in his Instagram page about the discovery of a structure older than Golestan Palace, in this world registered site: "It was summer when, by chance, a wall with limestone carvings (probably part of a bath) was found. It appeared in the eastern part of Golestan Palace. When examining the map and the documents related to the palace, it became clear that there was no bath there, so it is believed that this structure must have been destroyed with the expansion of the palace."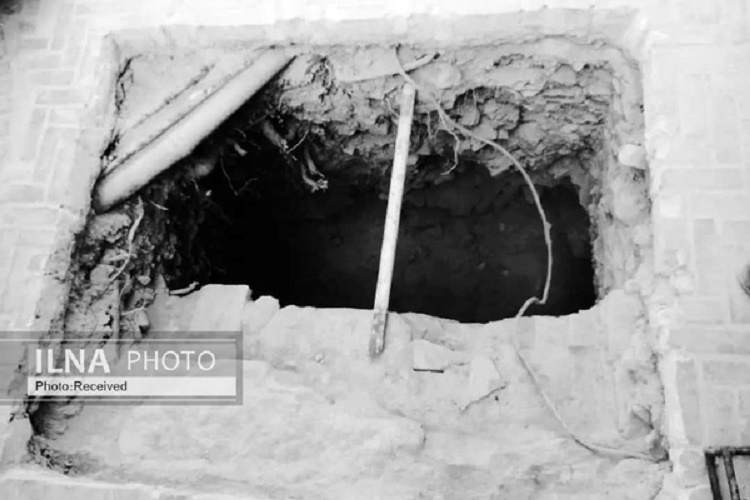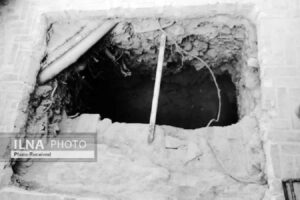 For a more detailed structure dating, it was necessary to turn to one of the absolute dating methods, and a brick was the best piece of the finding that could be dated using thermal or thermoluminescence. Therefore, one of the bricks was removed during the excavation and sent to the Conservation and Restoration Research Institute of the Cultural Heritage and Tourism Research Institute for investigation.
The result obtained from this dating is as follows: 230 years ago, with approximately 15 years more or less, that is, 245 to 215 years ago; i.e., 1206 lunar (between 1191 and 1221 Lunar), 1171 Solar (between 1156 and 1186 solar), 1792 AD (between 1777 and 1807 AD) with this description, this structure covers the period when Agha Mohammad Khan escaped from the hands of Karim Khan in Shiraz until the beginning of the reign of Fath Ali Shah Qajar. But the basic question is: what was the structure meant for, before the expansion of the palace?
According to the archeologist, the answer will come in the article which is presently being written.